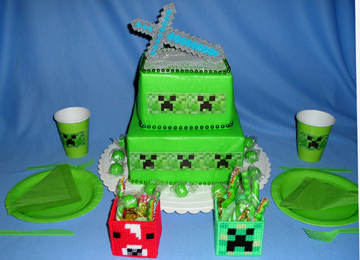 Mobile is Created using 7 count
plastic canvas and worsted weight yarn. Pattern
includes directions to make the sword, and 8 Minecraft
face squares including: Steve, Pumpkin, Ocelot, Zombie,
Mooshroom, Hatchet, Chicken and Creeper.
Blocks are about 2 3/4" x 2 3/4", sword is about
10" long x 6 1/2" high. Total height of mobile (from
handle of sword to bottom of lowest block) is about 15".

Pattern is $7.95